Articles/Product Reviews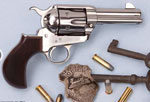 "Preview: EMF's .357 Magnum Express Agent Revolver"
With the Express Agent, EMF has created something a little different.
by Michael Beliveau
Guns of the Old West
Fall 2014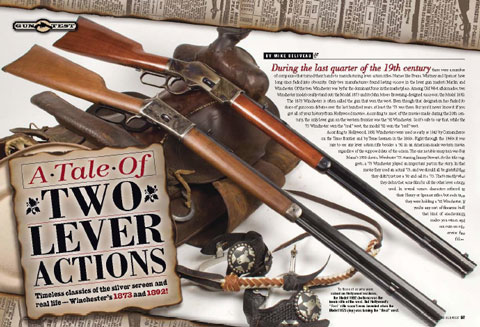 "A Tale of Two
Lever Actions"
Timeless classics of the silver screen and real life - Winchester 1873 and 1892
by Michael Beliveau
Spring 2009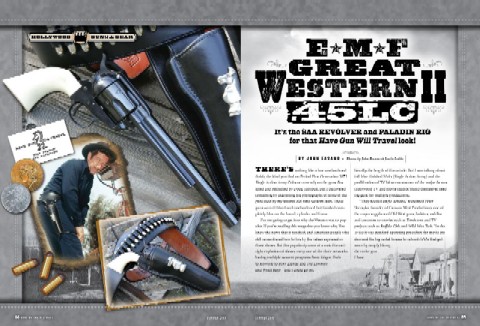 "E.M.F. Great
Western II .45LC"
For that Have Gun Will Travel look.
by John Fasano
Summer 2009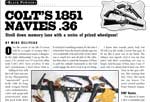 "Colt's 1851, Navies .36"
Stroll down memory lane with a series of prized wheelguns!
by Michael Beliveau
Spring 2009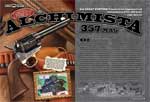 "EMF Alchimista
.357 Mag"
New Great Western II boasts brass triggerguard and steel backstrap of Colt 1860 Army
by Todd Lofgren
2009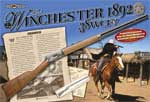 "Winchester 1892
.38 WCF"
Preferred Armament from the Texas Rangers to Hollywood's silver screen!
by Wiley Capp
Spring 2009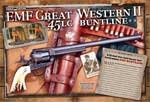 "EMF Great Western II
.45LC Buntline"
A 12-inchc blue steel beauty that would amuse Ned Buntline
by Dennis Abler
Winter 2010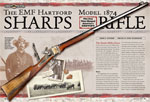 "EMF Hartford
Model 1874"
The gun that shaped America's destiny
by Charlie Cutshaw
Spring 2010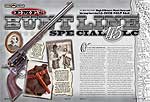 "EMF Buntline
Special .45LC"
Hugh O'Brian's Wyatt Earp and his long-barreled 12-inch Colt SAA.
by Mike Beliveau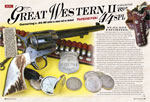 "Great Western II
.44 SPL"
Converting a .44-40 into a one of a kind Tackdiver.
by Mike Beliveau
Spring 2008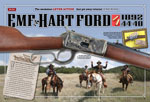 "EMF Hartford
Model 1892"
The smokeless Lever Action that got away returns!
by Mike Beliveau
Summer 2008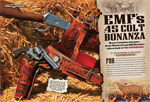 "EMF's .45 Colt
Bonanza"
Great Western II and 1892 Hartford takes us back to
The Ponderosa!
by Fred Capobianco
and John. Fasano