1873 Percussion Revolver
1873 Percussion Revolver
This 1873 Black Powder revolver is produced with the weight and feel of our Great Western II cartridge models. All the looks of the single action, but shoots Black Powder. It would be a great addition to your Black Powder collection! This fine reproduction is made by F.LLI Pietta.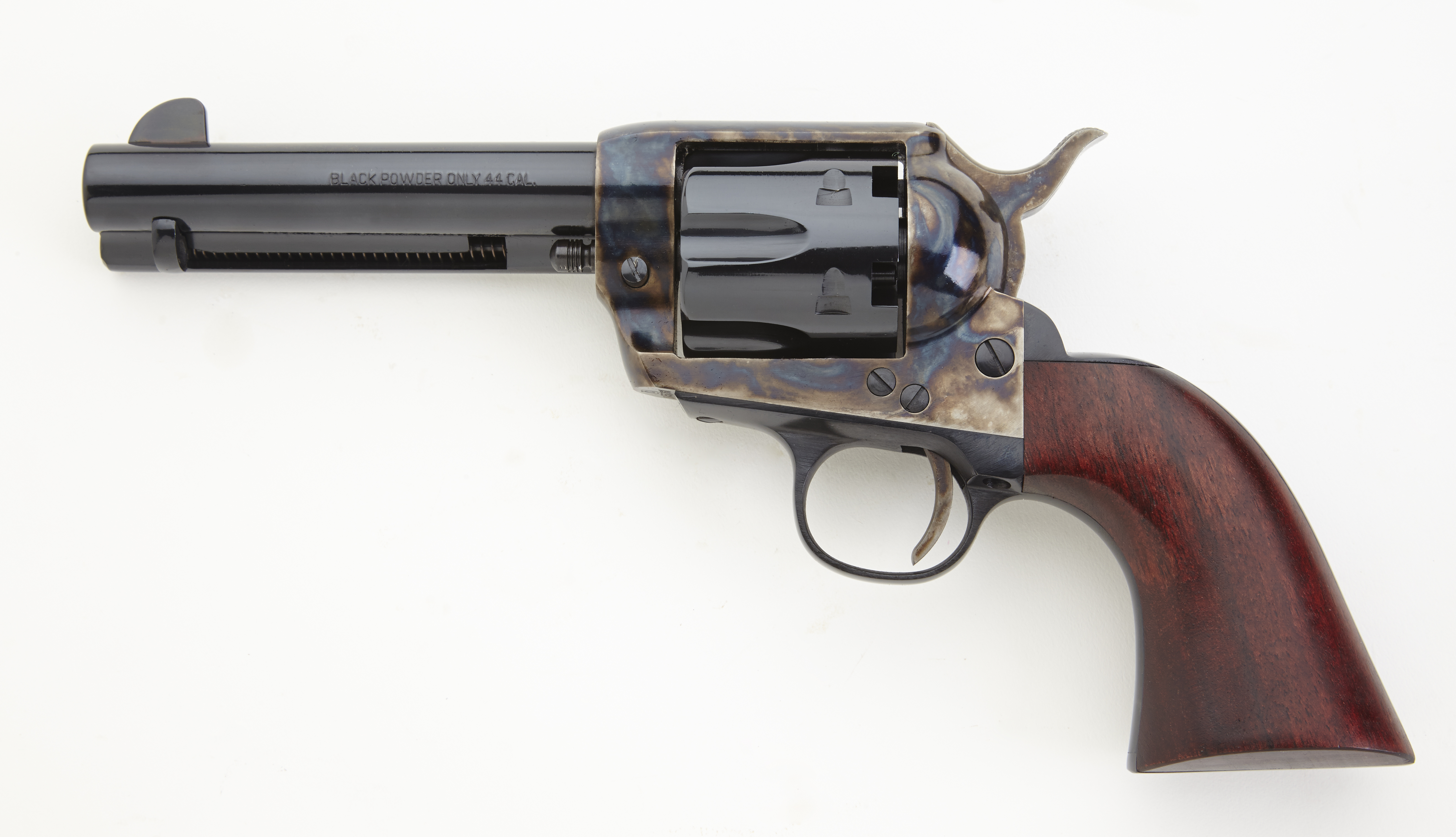 ATTENTION: Residents of HI, IL, MA, MI, NJ, and NY - company policy is to ship any Black-Powder firearm to an FFL Dealer only.

Price: $415.00
Rated:





.44 CALIBER
5 1/2" BARREL
(The above photo shows the 4 3/4" barrel. The 5 1/2" model is exacly the same, except the barrel extends 3/4" longer than the ejector housing.)
LIMITED QUANTITY IN STOCK!

Price: $415.00
Rated:





.44 CALIBER
4 3/4" BARREL

TEMPORARILY OUT OF STOCK!

Price: $165.00
Rated:





.44 CALIBER
NON ENGRAVED