LeMat
LeMat
This sidearm was developed in New Orleans in 1856 by Jean Alexander LeMat. He entered a partnership with P.G.T Beauregard (a major in the U.S. Army). When war broke out, LeMat received Confederate contracts for the production of 5,000 revolvers, and plans were laid to manufacture the gun abroad and then import them into the Confederacy, which lacked the necessary facilities to produce the weapon locally. Confederate gun runners were able to slip shipments of the gun through the Union naval blockade and it is estimated that about 2,500 made it into Confederate service.

General Beauregard's personal engraved LeMat, which he carried throughout the war, is preserved at the Museum of the Confederacy in Richmond, VA.

The distinguishing characteristic of LeMat's revolver is that its 9-shot .44 cylinder revolves around a separate central barrel of larger caliber than the chambers in the cylinder proper. The central barrel is smooth-bore and can function as a short-barreled .20 gauge shotgun (hence the name "Grape Shot Revolver") with the shooter selecting whether to fire from the cylinder or the smooth-bore barrel by flipping a lever on the end of the hammer. Flipping the lever up caused the movable striker to fall upon the primer set directly under the hammer, discharging the lower shotgun barrel. (The eyelet "lanyard ring" on the walnut handle base fits a lanyard and was to prevent the weapon from being snatched away during the heat of battle). Manufactured by F.LLI Pietta.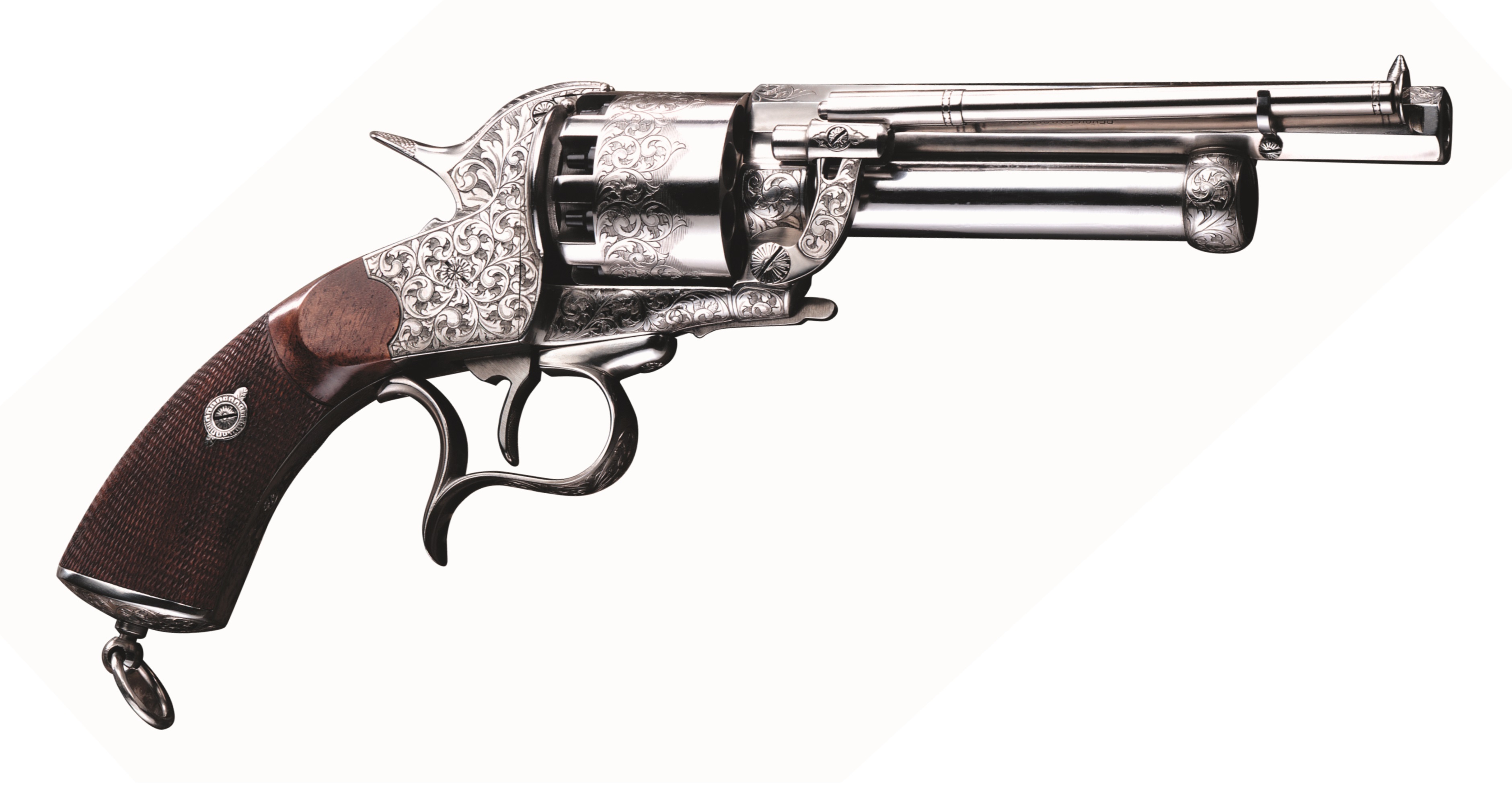 ATTENTION: Residents of HI, IL, MA, NJ, and NY (NYC, Queens, Kings, Bronx, Nassau, and Richmond) - company policy is to ship any Black-Powder firearm to an FFL Dealer only.