"The Last Stand"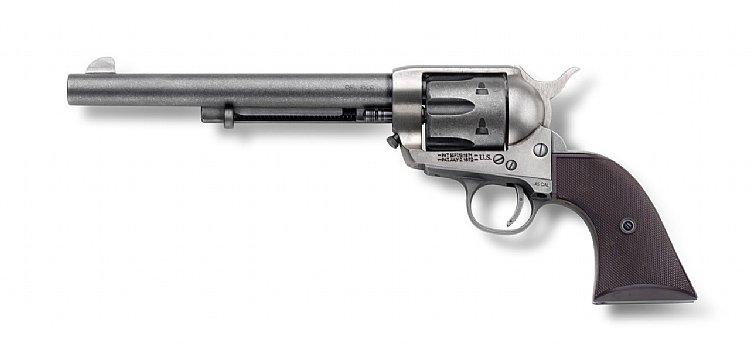 Great Western II "Last Stand"
The 7 ½" "Last Stand" model is a great addition to the Great Western II family. This single action revolver has an antique "Old West" finished barrel, cylinder, and frame. It is available with the "Old Model" frame only.
The 2-piece brown plastic grip is checkered is a perfect accent, and offers sure grip. It is available in 45LC only with a 7 ½" barrel length.