M22 Pistol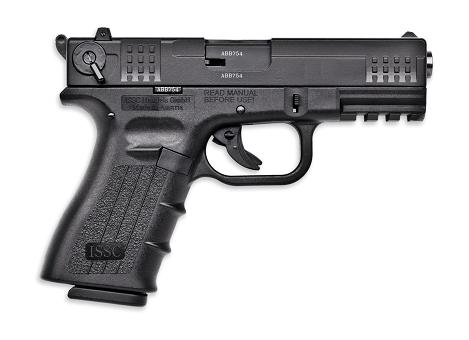 ISSC M22 PISTOL

The M22 is the ideal range pistol. The M22 brings you handling and performance that is closer to the modern defense handgun that any other rimfire pistol. Designed for inexpensive high velocity 22LR ammunition, the accurate rapid fire performance of the M22 offers the shooter an economical shortcut for modern pistol practice.

Features include:

Match bull barrel and match trigger delivers highest accuracy.
Unmatched safety with 5 different safeties working independent of each other.
Weaver rail for light and laser systems.
Precise handling due to perfectly-contoured grip.
Adjustable rear sight for target shooting.
Design and manufacturing quality of Austrian-made firearms.
Price: $325.00
List Price: $490.00
You Save: $165.00 (34%)
Price: $390.00
List Price: $490.00
You Save: $100.00 (20%)