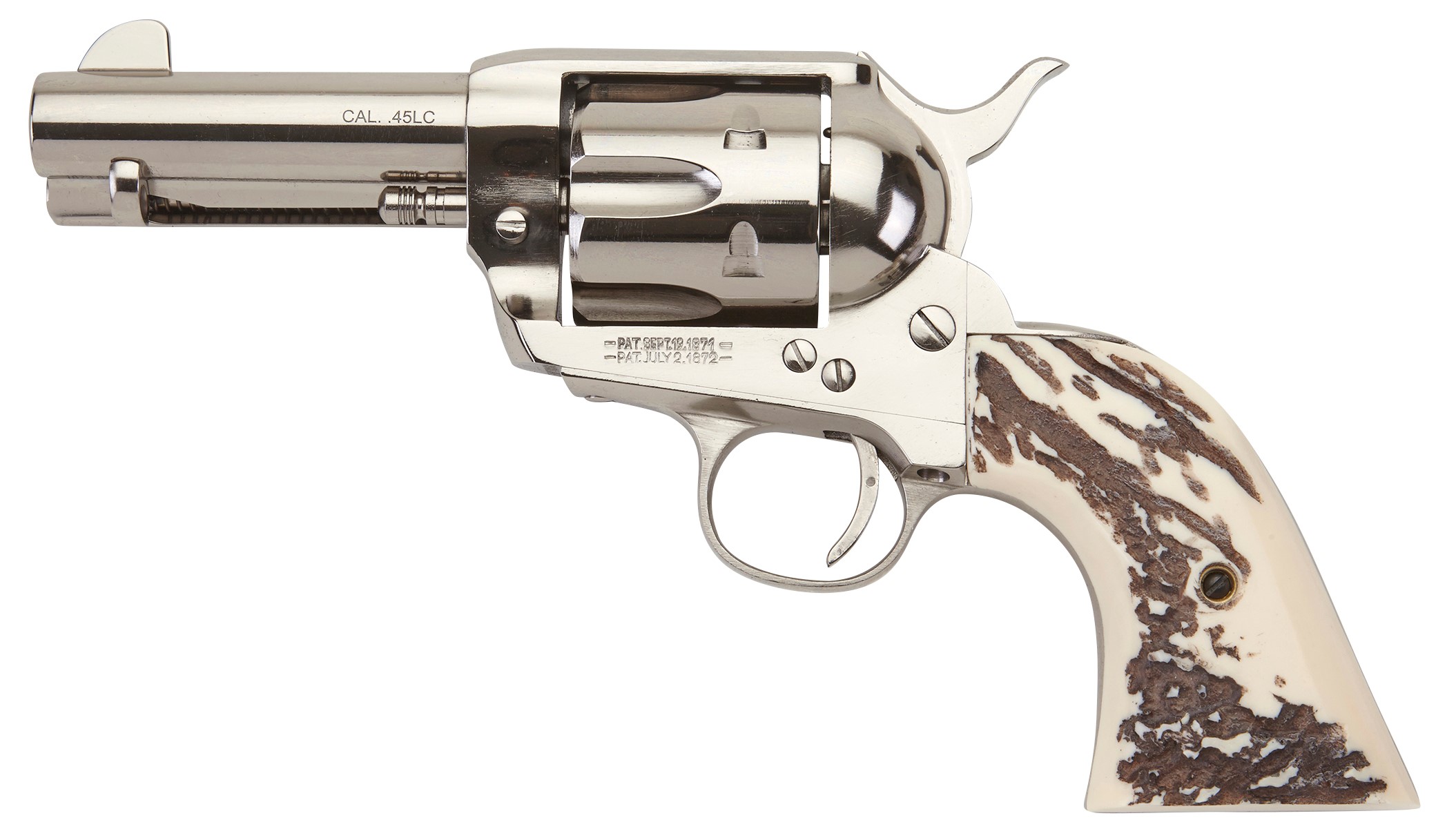 Great Western II "Bat Masterson"
If you are looking for a revolver like the one Gene Barry used in Bat Masterson, EMF Company is now offering a "Bat Masterson" version of its Great Western II built by Pietta in Italy.


The revolver comes with simulated stag grips, a 3 ½" barrel, a full-length ejector and a bright nickel finish with "W.B. MASTERSON" engraved on the backstrap. Bat Masterson had his name engraved on the backstraps of his guns (below), and Pietta copied this detail for the EMF gun.
Guns Of The Old West
Spring 2017
Dennis Adler